There's a kind of freedom in wandering alone through a city teeming with life. This freedom, for those brave enough to embrace it, can lead to a night of unforgettable memories and experiences. In the vibrant city of London, going solo is a thrilling adventure awaiting those who dare to seek it. Whether you're a local or a visitor, London has an array of activities and destinations to suit the solo traveler. In this post, we will explore tips and strategies to make the most of your night out, while highlighting the opportunities that can only be savored alone. Whether it's dining at an upscale restaurant, immersing in the city's rich culture, or simply strolling through its charming streets, the options are endless.
Choose the Perfect Destination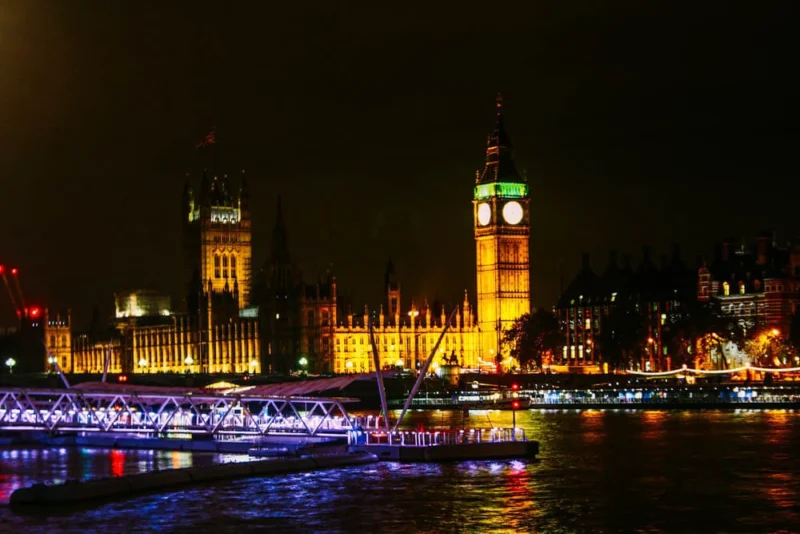 With its mix of historic charm and modern flair, London is a city of neighborhoods, each with its own distinctive atmosphere. Shoreditch, known for its trendy bars and street art, beckons the hip crowd. Soho, with its endless array of restaurants and live music venues, is perfect for the food and music enthusiast. South Bank offers a more relaxed vibe with its riverside walks and iconic landmarks. Research the neighborhoods that align with your interests. Consider visiting a new area, where the excitement of the unknown adds a spark to your adventure. Key is finding a place that resonates with you, so that your night out is filled with experiences you will cherish.
Plan Ahead
Planning is vital to ensure your night is seamless and fulfilling. This doesn't mean scheduling every minute, but having a general idea of what you want to do. Look into events, concerts, or shows happening around the city and book tickets in advance. Make reservations at restaurants or pubs you're eager to try. With London being a bustling city, it's wise to save your spot to avoid any disappointment. Don't forget to check transportation schedules and ensure you have a plan for getting back to your accommodation.
Embrace Solo Dining
Dining alone is an underrated pleasure. Without the usual social obligations, you can savor each bite and let the atmosphere wash over you. Opt for a seat at the bar or a cozy corner table, and perhaps indulge in a culinary style you've never tried. London has an array of solo-diner-friendly establishments. Barrafina in Soho, with its delicious Spanish tapas, or the Japanese ramen at Kanada-Ya are must-tries.
Join Group Activities or Tours
As a solo traveler, joining group activities is an excellent way to connect with like-minded individuals. Whether it's a walking tour, pub crawl, or a museum excursion, such opportunities allow you to share experiences, which can sometimes be enriching. London is teeming with such activities. For example, try the famous Camden Pub Crawl or join a Harry Potter walking tour.
Attend Live Performances
There's something electrifying about watching a live performance alone. You're entirely in the moment, immersed in the art unfolding before you. London's West End is synonymous with theater and offers a plethora of shows ranging from timeless classics to modern productions. Secure a ticket to a show that piques your interest, and let the magic of theater envelop you.
While popular attractions have their charm, sometimes the soul of a city lies in its hidden corners. These lesser-known spots often offer a deeper connection and understanding of the city's culture. Visit the serene Kyoto Garden, or browse the antique stores in Cecil Court. Such spots allow for a more intimate and unique experience. If you're not sure where the hidden gems of London are hidden you could ask one of the companions from London escorts to be your guide, and have the time of your life.
Enjoy Solo Shopping
Shopping alone can be remarkably liberating, allowing you to indulge in a personalized retail experience. In London, the city of endless shopping possibilities, you can navigate through the bustling streets at your own pace, lingering in stores that catch your eye.
Whether you're in search of high-end fashion or unique vintage finds, London offers a diverse array of shopping destinations to suit your style. Explore the trendy boutiques along King's Road, where fashion-forward designs await, or venture to Portobello Market, a treasure trove of vintage gems and eclectic curiosities.
Embrace the freedom of solo shopping and immerse yourself in the vibrant retail landscape that London has to offer.
Capture Memories
Document your experiences as a visual reminder of your journey. Take photos, keep a travel journal, or even start a blog. You can also use travel apps to share your experiences with other solo travelers, providing and receiving tips, and building a community.
Stay Safe and Be Aware
Safety should be a priority when traveling alone. Stick to well-lit areas, be aware of your surroundings, and trust your instincts. Use reliable transportation options and ensure your belongings are secure. London is generally safe, but it's always wise to be vigilant.
Connect with Locals and Fellow Travelers
Interacting with locals or fellow travelers can enrich your solo adventure. Engage in conversation at pubs, join local events, or use social networking apps to meet new people. These interactions can often lead to surprising discoveries and lasting memories.
Embrace the Freedom and Enjoy Yourself
The essence of a solo night out is the freedom it offers. Allow yourself to be spontaneous, change plans if something else intrigues you. Embrace the independence, the luxury of doing what you want when you want. This is your adventure, savor it.
Conclusion
Exploring London alone for a night out offers a blend of self-discovery, adventure, and the simple joy of experiencing a city at your own pace.
From dining alone, attending live performances, connecting with locals, and capturing memories, every element of your journey contributes to a unique and empowering experience.
So, if you've been contemplating a solo night out in London, it's time to let go of any hesitation. Embrace the adventure, explore the city's charm, and create your own unforgettable memories.
As they say, life begins at the end of your comfort zone. So go solo, go strong, and let London captivate you.