London, the vibrant and bustling capital of England, is renowned for its diverse and exhilarating nightlife. With a thriving scene that caters to all tastes and preferences, the city offers an array of exciting experiences for singles seeking a memorable night out. From trendy clubs and hidden speakeasies to themed pub crawls and immersive events, London's nightlife has something for everyone. In this blog post, we will dive into the captivating world of London's nightlife, uncovering the best venues and activities for singles, and providing valuable tips to ensure a safe and enjoyable experience.
Introduction to London's Vibrant Nightlife Scene for Singles
London's nightlife is a melting pot of cultures, styles, and experiences. It pulsates with energy, drawing locals and tourists alike into its captivating embrace. For singles looking to make connections or simply enjoy a night out on the town, the city offers an abundance of opportunities. Whether you're a party animal, a music lover, or a food enthusiast, London's nightlife scene has something to cater to your interests.
Exploring the Trendiest Clubs and Bars for Singles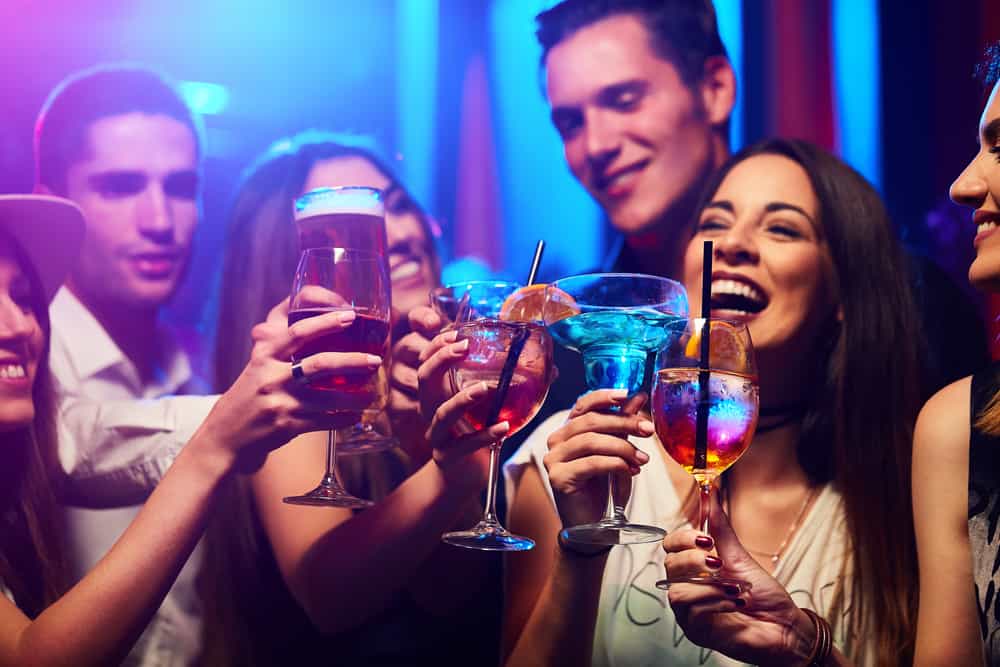 When it comes to the clubbing scene, London has an impressive array of venues that cater to singles looking for a night of dancing and socializing. From renowned hotspots like Fabric and Ministry of Sound to intimate venues like Corsica Studios and Phonox, there is a club for every taste. These venues often host special events and themed nights, providing a fantastic opportunity to meet like-minded individuals while enjoying top-notch music and entertainment.
As you navigate the city's bar scene, you'll discover an abundance of options that cater to singles. From sleek cocktail bars like Nightjar and Oriole to relaxed pubs like The Sun Tavern and The Culpeper, there is no shortage of places to socialize and strike up conversations. These venues often boast creative and expertly crafted cocktails, creating the perfect backdrop for meeting new people and enjoying a memorable night in the city.
For those seeking a touch of mystery and exclusivity, London is home to a myriad of hidden speakeasies and secret cocktail bars. These clandestine venues transport you back in time, with their hidden entrances and intimate atmospheres. Places like The Mayor of Scaredy Cat Town and Evans & Peel Detective Agency offer a unique and immersive experience, where you can indulge in expertly mixed cocktails while engaging in lively conversations with fellow singles.
London escorts are also available to accompany you to these hidden gems, adding a touch of elegance and companionship to your evening. Their local knowledge and expertise can enhance your experience, ensuring you discover the most enchanting hidden spots the city has to offer.
Joining Themed Pub Crawls for an Unforgettable Night Out
If you're looking for a more structured and social experience, joining a themed pub crawl can be a fantastic way to explore London's nightlife while meeting new people. These organized events take you on a journey through some of the city's most vibrant neighborhoods, visiting multiple bars along the way. Whether it's a historical pub crawl in the heart of London or a quirky themed crawl in Shoreditch, these outings provide a fun and interactive way to mingle with other singles and discover hidden gems.
Enjoying Live Music and Performances at Renowned Venues
London's live music scene is legendary, with a rich history of iconic venues that have hosted some of the biggest names in the industry. For singles who appreciate the power of music, attending a live performance can be a thrilling experience. From intimate jazz clubs like Ronnie Scott's and The Vortex to larger venues like The O2 and Wembley Arena, there are countless options to choose from. Catching a live gig or concert not only allows you to enjoy exceptional talent but also provides a fantastic opportunity to connect with fellow music lovers.
Dancing the Night Away at London's Hottest Nightclubs
When it comes to dancing the night away, London's nightclub scene is second to none. The city boasts a plethora of renowned clubs where you can let loose and groove to the beats of top DJs. Fabric, nestled in the heart of Farringdon, is a must-visit for electronic music enthusiasts, known for its cutting-edge sound systems and immersive atmosphere.
If you prefer a more exclusive experience, venues like Cirque le Soir and Tape London offer luxurious and glamorous settings, attracting a stylish and sophisticated crowd. These clubs often host themed nights, celebrity appearances, and extravagant performances, ensuring an unforgettable night of dancing and mingling.
Discovering Unique Late-Night Dining Experiences for Singles
London's vibrant nightlife isn't just about dancing and drinks—it's also a playground for food lovers. The city is home to a diverse culinary scene, and late-night dining options abound for singles seeking a delicious and memorable meal. From trendy food markets like Borough Market and Camden Market to 24-hour eateries like VQ and Duck & Waffle, there are plenty of places to satisfy your cravings long after the sun sets.
For a truly unique dining experience, consider visiting Dans Le Noir?, where you dine in complete darkness, relying solely on your senses to navigate the meal. This immersive experience not only encourages interaction and conversation with fellow diners but also challenges your perception of taste and enhances the overall dining adventure.
Exploring the Alternative Scene: Underground Parties and Warehouse Raves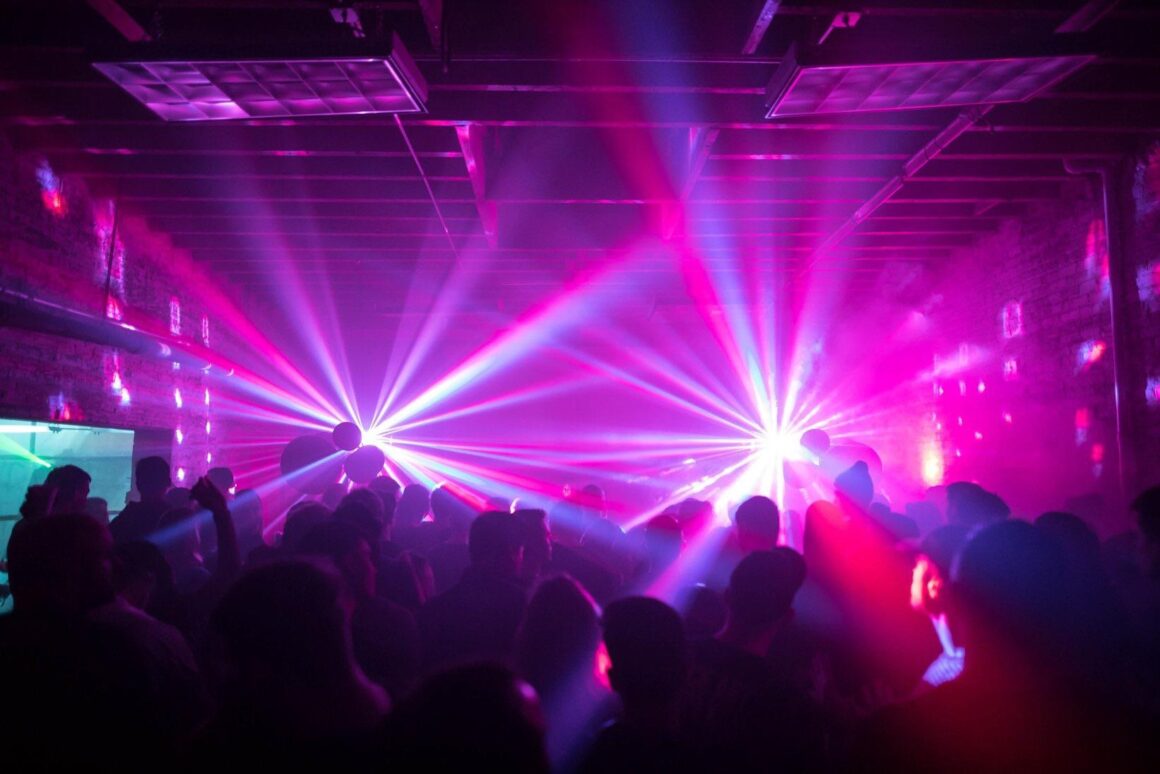 London's alternative scene offers a thrilling and edgy nightlife experience for singles who prefer a more unconventional atmosphere. Underground parties and warehouse raves are a staple of the city's nightlife, attracting a diverse crowd of music enthusiasts and free spirits. These events often showcase cutting-edge electronic music genres and feature immersive production and visual art installations, creating an otherworldly ambiance.
To discover these hidden gems, keep an eye out for pop-up events and secret parties that are spread through word-of-mouth or advertised on underground platforms. These gatherings provide a unique opportunity to connect with like-minded individuals, embrace the city's alternative culture, and dance until the early hours of the morning.
Participating in Interactive Events and Immersive Nightlife Experiences
London's nightlife extends beyond traditional clubbing and drinking. The city is known for its immersive experiences and interactive events that blur the boundaries between entertainment and reality. From immersive theater productions like Punchdrunk's "Sleep No More" to interactive escape rooms like Secret Cinema's "Blade Runner," there are countless opportunities to engage your senses and dive into a captivating narrative.
These immersive experiences often attract adventurous singles who are open to new experiences and enjoy the thrill of stepping into a different world. Bonding over shared adventures and solving puzzles together can lead to meaningful connections and unforgettable nights filled with excitement and camaraderie.
In conclusion, London's nightlife scene is a playground of unforgettable experiences for singles. From trendy clubs and hidden speakeasies to themed pub crawls and immersive events, the city offers a wealth of opportunities for socializing, connecting, and creating lifelong memories. Whether you're exploring the underground party scene or enjoying live music performances, London's vibrant nightlife caters to diverse tastes and interests.