Integrating field service management software with CRM and ERP systems can help businesses streamline processes, improve customer satisfaction, and increase profitability. By connecting disparate systems, organizations gain a complete view of their operations and customers to better anticipate needs and issues.
This article will explore the advantages that come from integrating these two different types of software and how it can benefit your business. With deeper insights into customer data, more accurate forecasting capabilities, automated workflows for faster resolution times, enhanced collaboration between employees in different departments – all of which are made possible through integration – businesses are able to operate with greater efficiency while providing exceptional service to their clients.
Increased Efficiency in Business Operations
Integrating field service software with CRM and ERP systems can help businesses drastically improve their efficiency. By consolidating multiple platforms into a single system, companies can streamline processes that require data from different sources. This allows employees to focus less on data entry and more on critical tasks such as customer service or strategic planning.
Companies who have taken the time to integrate their systems report significant improvements in response times, customer satisfaction, and overall cost savings due to reduced manual labor involved in managing operations. With these advantages comes an increase in productivity which leads directly to increased profitability for the business as well as improved employee job satisfaction through fewer tedious tasks.
Improved Customer Relationships and Service Quality
Integrating field service management software with CRM and ERP systems offers a number of advantages, from improved customer relationships and service quality to increased efficiency in daily operations. By connecting these systems together, businesses have access to up-to-date information on customers and their orders in real time. This allows them to respond quickly to customer inquiries or complaints and provide better support services. Additionally, companies can use the data gathered from CRM & ERP systems to build more personalized relationships with customers that are tailored directly to their needs.
For example, integrating field service management software with CRM & ERP solutions helps organizations stay ahead of any potential issues before they become problems for customers by giving them visibility into what's happening out in the field at all times. This lets staff know when there is an issue so they can address it immediately rather than waiting until it becomes a major problem down the line which could lead to unhappy clients or worse yet, lost business altogether!
Furthermore, automation capabilities allow teams to streamline processes such as invoicing or sending notifications about upcoming appointments so everyone stays up-to-date without having manually handle each task one by one—saving time and resources while still providing top notch customer service. In short, integrating your FSM solution with other enterprise applications like CRMs & ERPs is essential for delivering great customer experiences in todays competitive marketplace—improving both customer relationships and overall service quality while also boosting operational efficiency!
Streamlined Data Management
Streamlined Data Management is a vital part of any successful integration between Field Service Management Software, Customer Relationship Management (CRM), and Enterprise Resource Planning (ERP) Systems. By leveraging the power of cloud-based storage, companies can easily store customer data in one secure location that can be accessed from anywhere at any time. This helps to streamline the process by eliminating redundant data entry and reducing manual errors.
Integrating FSM with CRM and ERP systems makes it possible to track customer activity in real-time which provides greater insight into trends, preferences, and behaviors. With this valuable intelligence businesses can use predictive analytics to forecast future needs more accurately while improving service delivery times for customers.
Additionally, automated processes such as billing cycles are streamlined resulting in faster payments for vendors or contractors on the job site. Overall, a streamlined approach to data management through an integrated FSM/CRM/ERP system makes it easier for teams across multiple departments to collaborate effectively so they can make informed decisions quickly without having to comb through numerous spreadsheets or databases manually looking for information relevant only within their area of expertise.
Automated Workflows for Faster Delivery of Services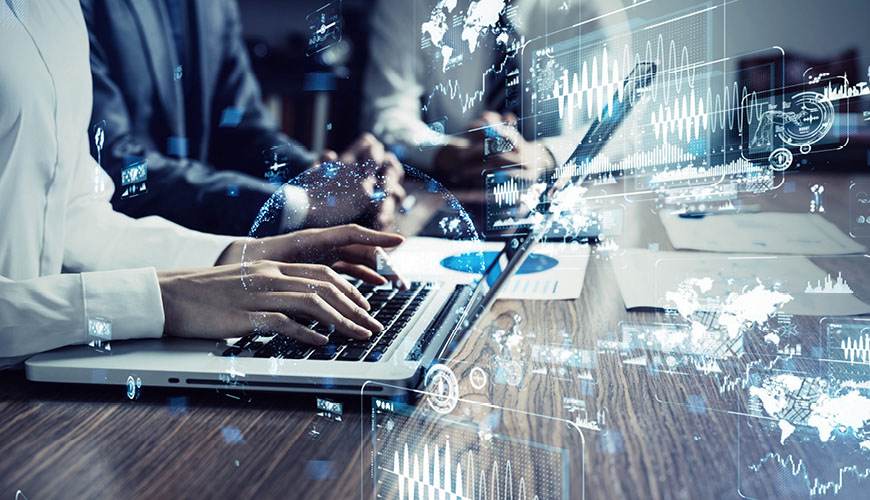 Integrating field service management software with CRM and ERP systems enables businesses to streamline their operations for faster delivery of services. Automated workflows, derived from the integration of these three essential components of a business tech stack, can increase efficiency by removing manual tasks from employees.
This allows them to focus on higher-value activities that drive innovation and customer satisfaction. By automating processes such as scheduling, resource allocation, billing, and communication with customers and vendors, businesses can cut down on time spent managing mundane tasks while improving accuracy across all processes involved in service delivery. Additionally, automated workflows allow companies to gain better visibility into their entire operation so they can make more informed decisions about how best to optimize their resources for maximum efficiency.
With an integrated system for field service management software connected to CRM and ERP solutions, businesses are able to save time on manual labor while ensuring accurate data collection every step of the way – allowing them to deliver services quickly without sacrificing quality or customer experience.