Decorating your dining room can be an overwhelming task. With so many options to choose from and all the little details, it's easy to get lost in the process. But don't worry, we've got you covered. From lighting fixtures to furniture, tableware and more, this article will help you create a warm and inviting space for all your meals and gatherings. Read on to learn our top tips for decorating your dining room with ease.
A Dining Table
When it comes to dining room furniture, the most important piece is the table. After all, that's where everyone will be gathered around during meals. There are many different types of tables to choose from, so it's important to find one that fits both your needs and your style. You can also try decorating it with table mats.
Here are a few things to keep in mind:
-Size: The size of your table will depend on the size of your dining room and how many people you want to be able to seat. Measure the length and width of the room before shopping for a table so you know what size will fit.
-Shape: Dining tables come in all sorts of shapes, from rectangular and oval to round and square. Consider the shape of your dining room when choosing a table so you can find one that fits well.
-Material: Dining tables are typically made from wood, but there are also options in glass, metal, or even plastic. Choose a material that fits with the rest of your furniture and décor.
-Budget: Don't forget to factor in your budget. There are plenty of options at all price points, so you should be able to find something that fits both your needs and your budget.
Dining Chairs
Comfort is key when it comes to chairs. Choose chairs that are both stylish and comfortable, and make sure to get enough for everyone to sit comfortably around the table.
Consider the height of your table when choosing chairs. You'll want to make sure the chairs are comfortable for everyone sitting at the table, so take measurements before you shop.
If you have young children, opt for stain-resistant fabric or leather. And if you entertain often, look for chairs that are easy to clean.
A Sideboard or Buffet Table
A sideboard or buffet table is a great way to add storage and style to your dining room. There are many different styles of sideboards and buffet tables to choose from, so you can find one that fits your décor. A sideboard or buffet table can be used to store dishes, silverware, linens, or other dining room items. You can also use it to display family photos, candles, or other decorations.
A Rug
When it comes to decorating your dining room, one of the first things you'll need is a rug. A rug can help define the space and set the tone for the rest of your decor.
Size is important when it comes to rugs. You don't want a rug that is too small or too big for the space. If you have a large dining room, you might consider using two smaller rugs instead of one large one.
Pattern and color are also important considerations. You want to choose a rug that complements the other elements in your dining room such as the table, chairs, and walls. If your dining room is on the formal side, you might want to choose a more subdued rug. If it's more casual, then you can go with something brighter or more patterns.
Texture is another important factor to consider when choosing a rug for your dining room. A plush rug can add warmth to the space while a sleek, shiny rug can give it a more modern look.
Window Treatments
There are a few things to consider when choosing window treatments for your dining room. The first is the function of the window treatments. Do you need them for privacy, or do you just want them for decoration? If privacy is a concern, you'll want to choose something that can be easily closed or drawn shut, like blinds or curtains. If decoration is your main goal, then you'll have more leeway in terms of choices.
Another thing to consider is the style of your dining room. Formal dining rooms might benefit from more traditional window treatments, like drapes or shutters. For a more casual look, try something less fussy, like Roman shades or roller shades. And don't forget about color! Choosing a window treatment in a complementary or contrasting color can really make it pop.
If your dining room gets a lot of natural light, you might want window treatments that filter out some of the glare. But if your dining room is on the darker side, you might want to go with something that lets in more light. sheer curtains are a good option for rooms that need a little extra light.
Artwork or Wall Decor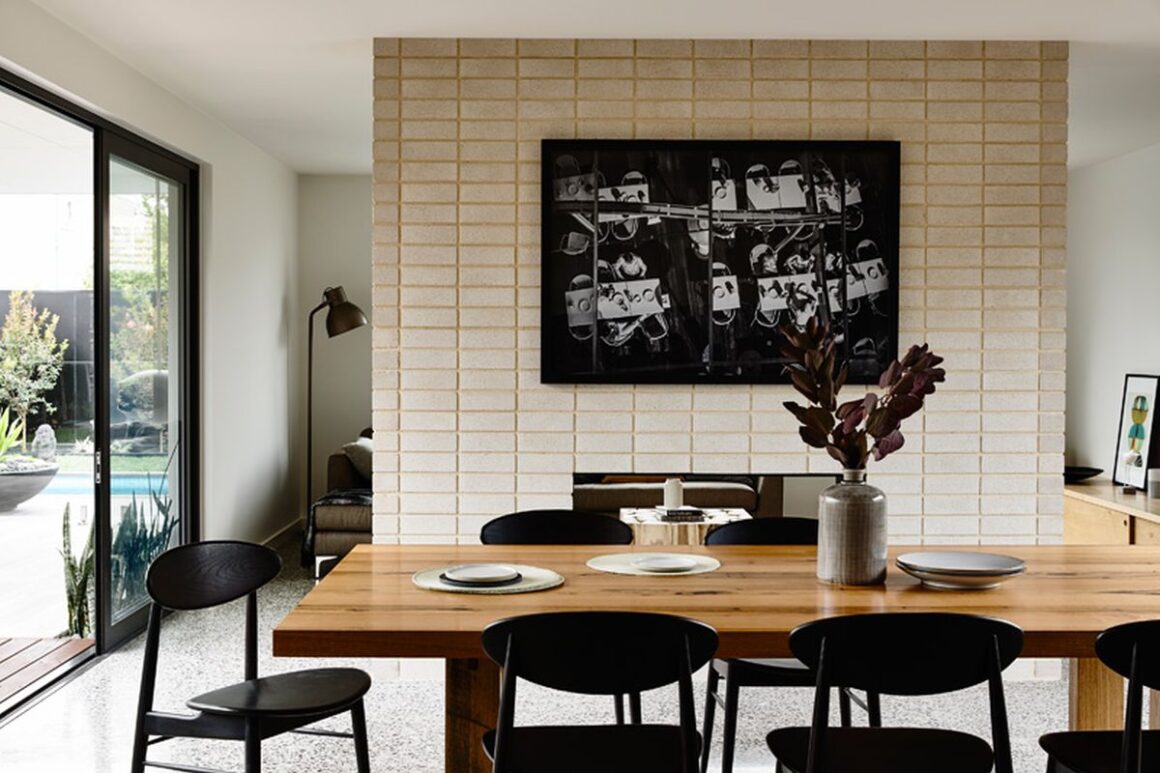 Artwork can add a personal touch to your dining room, and can help to create a cohesive look. Choose pieces that complement the style and color scheme of your space, and hang them at eye level for optimal viewing.
Serving Pieces and Utensils
When it comes to setting the table, you will need more than just plates and silverware. In addition to these basics, you will also need serving pieces and utensils. Here are some of the most commonly used items:
-Serving platters: These are large plates that are used to serve main dishes, side dishes, and appetizers.
-Serving bowls: These can be used for soup, salad, pasta, or rice dishes.
-Casseroles: These are deep dish vessels that are perfect for baked goods and one-pot meals.
-Gravy boats: Used for serving gravy or sauce on the side.
-Salt and pepper shakers: A dining table staple!
-Butter dish: Holds sticks of butter or margarine. Can be placed directly on the table or passed around.
-Sugar bowl: Another table staple, typically used for coffee or tea service.
Lighting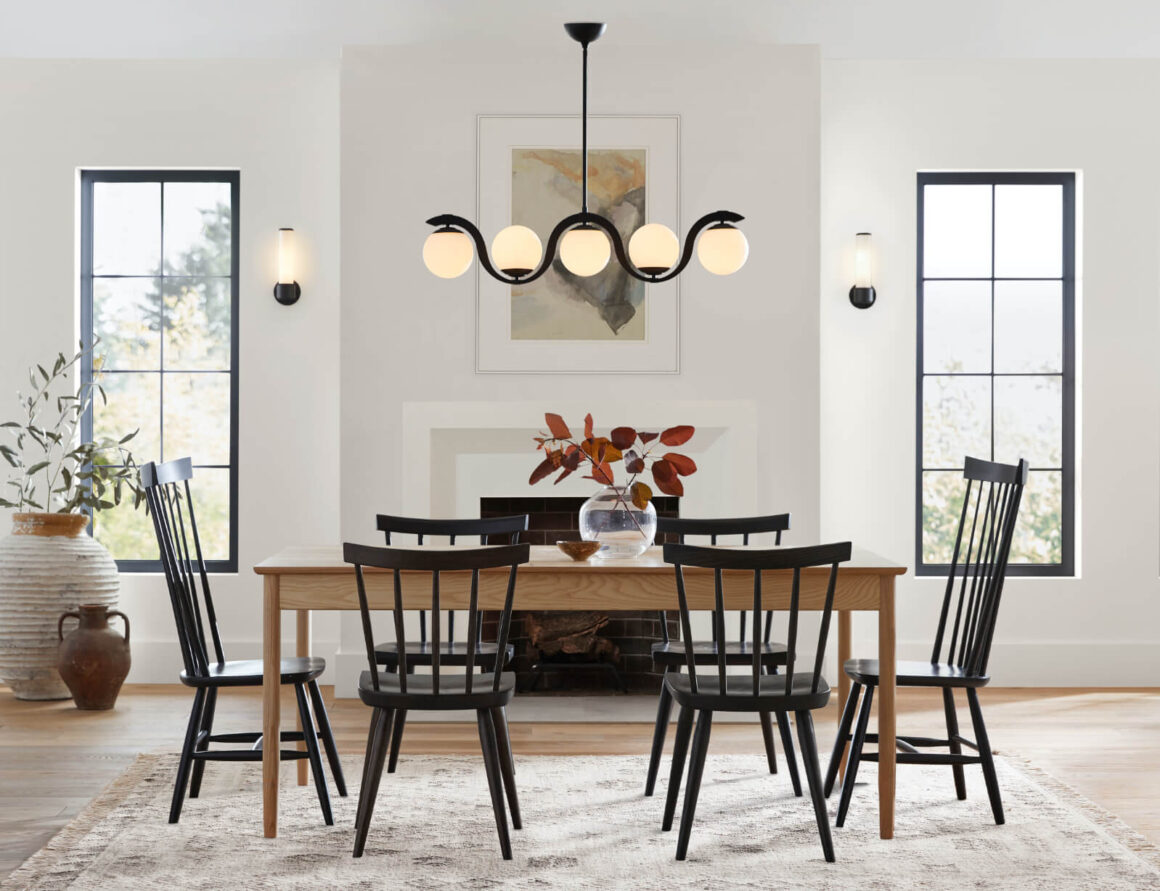 Good lighting is essential for creating the right ambiance in your dining room. Choose a statement chandelier or pendant light to hang over your dining table, and add additional lighting sources like wall sconces or table lamps to brighten up the space.
Finally, don't forget about task lighting! Task lighting is important for tasks like cutting food or reading recipes. Make sure there is enough light in the room so you can see what you're doing without straining your eyes.
Conclusion
Decorating a dining room can seem like an intimidating task, but it doesn't have to be. With these essential items, you can easily create the perfect look for your space with minimal effort. Whether you want a modern, minimalist aesthetic or a cozy traditional style, these pieces will help pull together any design and ensure that your dining area looks its best. Now that you know what essentials are needed when decorating your dining room, get started on creating the perfect look for this important part of your home!